I remember this song on some Yardbirds album I had back in the day. The guitar riff is outstanding. This band had no shortage of guitarists. Eric Clapton, Jeff Beck, and then Jimmy Page.
This is the first Yardbirds song that Beck and Page played together. The bass player on this song, Led Zeppelin fans will know right away. John Paul Jones played bass on this song. Jones also played bass on the Yardbird's tracks "No Excess Baggage" and "Goodnight Sweet Josephine." The reason Jones, who was a studio musician at that point, played on these songs was that the regular bass player Paul Samwell-Smith was pursuing record production full-time.
Paul Samwell-Smith went on to be a successful producer with credits such Cat Stevens' albums Tea for the Tillerman, Teaser and the Firecat, and Catch Bull at Four. He also produced Jethro Tull, Carly Simon, and others. A couple of years later…John Paul Jones would be part of the New Yardbirds before they morphed into Led Zeppelin. Page wisely kept the rights to the name and the band played their first shows under that name.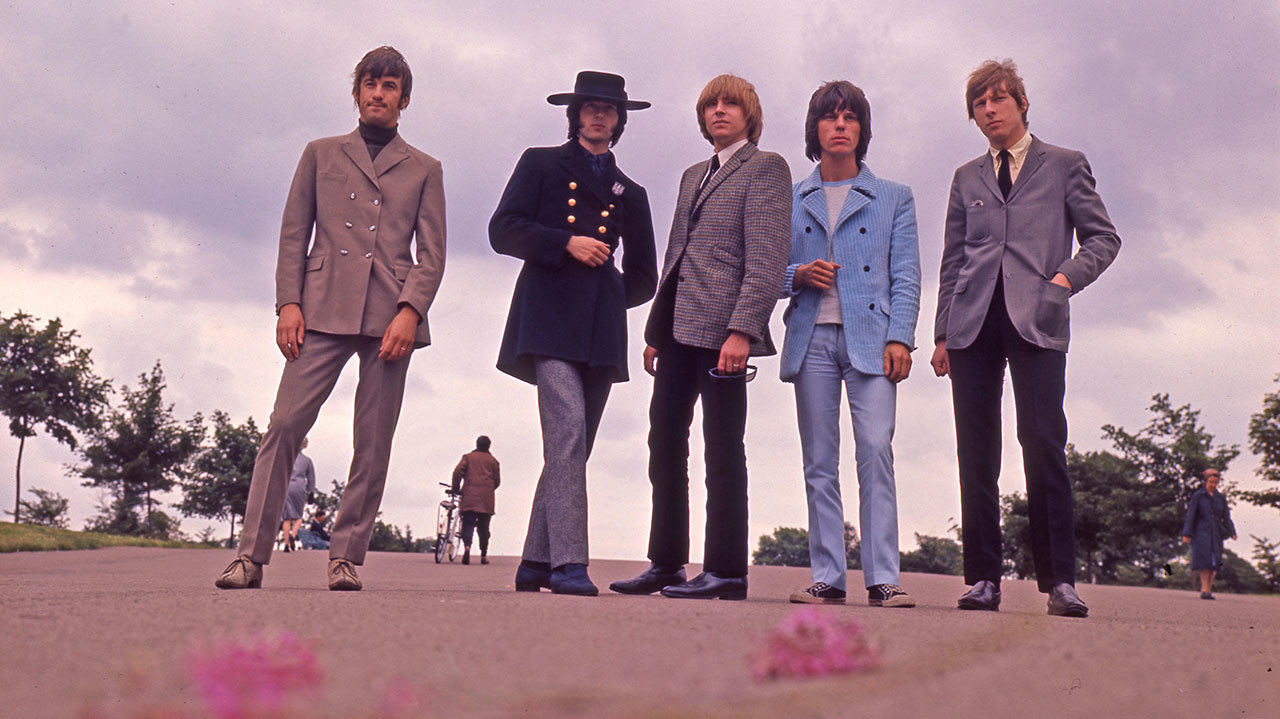 This song was released in 1966 as a single with the B-side Psycho Daisies. The song peaked at #43 in the UK. As the title of the B side suggests…music was going into a psychedelic period that would peak the following year with The Beatles Sgt Peppers album.
The song was credited to the band… Keith Relf, Jim McCarty, Jeff Beck, and Jimmy Page except for rhythm guitar player Chris Dreja and bass player Paul Samwell-Smith.
Jim McCarty: "On 'Happenings Ten Years Time Ago,' Keith (Relf) and I were trying to write a song about reincarnation. We'd seen everything before, and it was all happening again. That was quite an interesting viewpoint, really. Meeting people along our way that we'd seen from another day. Sort of bringing in that situation that we'd been there before."
Jimmy Page: We rehearsed hard on all sorts of riffs to things like "Over Under Sideways Down" which we were doing in harmonies and we worked out where we'd play rehearsed phrases together. It was the sort of thing that people like Wishbone Ash and Quiver [later] perfected, that dual-lead-guitar idea.
Happenings Ten Years Time Ago
Meeting people along my way
Seemingly I've known one day
Familiarity of things
That my dreaming always brings
Happenings ten years time ago
Situations we really know
But the knowing is in the mind
Sinking deep into the well of time
Sinking deep into the well of time
Walking in the room, I see
Things that mean a lot to me
Why they do I never know
Memories don't strike me so
Memories don't strike me so
It seems to me I've been here before
The sounds I heard and the sights I saw
Was it real? Was it in my dreams?
I need to know what it all means
Happenings ten years time ago
Situations we really know
But the knowing is in the mind
Sinking deep into the well of time
Sinking deep into the well of time