We wrapped up Hanspostcard's album draft…100 albums in 100 days. We are going into extra innings and extending three more picks from these categories… favorite Soundtracks, Greatest Hits, and a music related movie. This is my pick for sountrack…Help! by the Beatles.
2020 ALBUM DRAFT- ROUND 11 PICK 4- SOUNDTRACKS- BADFINGER20 SELECTS- THE BEATLES- HELP!
To avoid confusion I'm reviewing the UK version of Help! because that is the one that I own.
The movie Help! was an enjoyable movie. It was not nearly as good as A Hard Days Night but it had it's moments. I love black and white movies but the color made Help! stand out. The Beatles knew it wasn't as good as their first…John had a quote about it: "it was like being a frog in a movie about clams." Nevertheless it was a fun movie and a pleasure to watch today.
They shot the movie in five different locations…London, Wiltshire, Berkshire, Austria, and the Bahamas.
It was the first Beatle movie I ever saw…I rented it from a video store in the mid-eighties. The Help! movie was the only Beatle movie they had at the time. With no internet, it was my only window to see the Beatles other than the documentary The Compleat Beatles.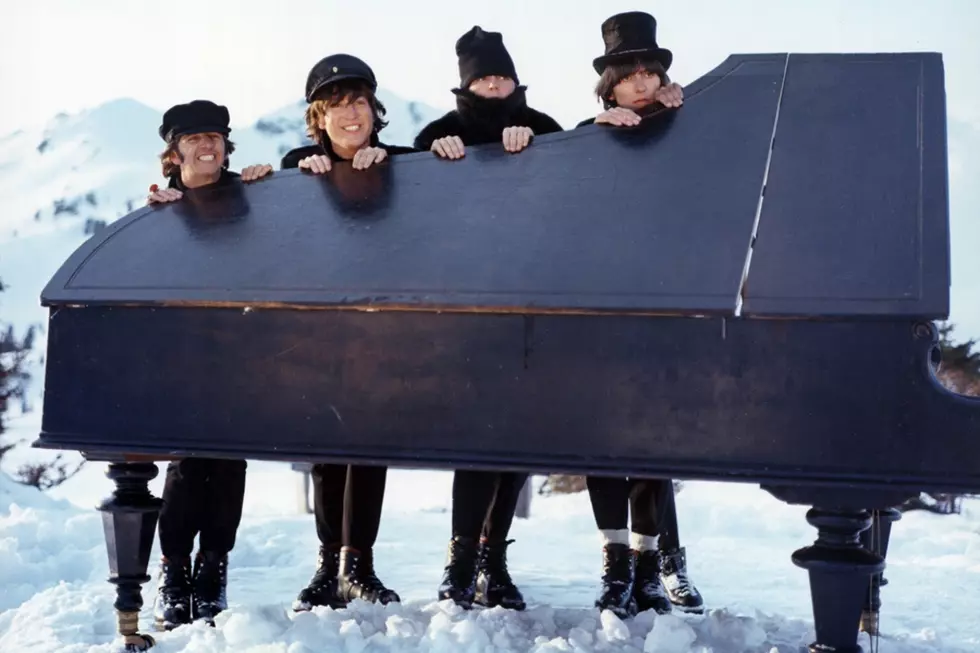 The soundtrack is a great album on it's own.
I picked this album/soundtrack because I always thought this was the transitional album between Beatlemania and The Beatles middle period. After this album would come Rubber Soul and the swinging sixties would officially be kicked off. Help! shows them making strides into the future. You can hear a some of their earlier work and get a hint of what was coming.
Here are a few songs…I'll leave the big hits off of the preview.
You've Got to Hide Your Love Away is a good song with a noticeable Dylan influence.
One of my favorite songs on the album is The Night Before…I first heard it on the Beatles Rock and Roll Music compilation album. It's another song that would have been a single for another band.
As soon as I heard I've Just Seen A Face…I learned it on guitar and have been playing it ever since. This is a song that you can see the change starting to take place…from the bouncy numbers to this folk influenced one. This song would be on the American version of Rubber Soul.
You're Going to Lose That Girl has a catchy call and response chorus. The backup vocals are superb.
The title track is brilliant with John calling out for Help after being battered by Beatlemania. They also dipped into their club roots with a cover of the Larry Williams song Dizzy Miss Lizzy. The album had the hits of course…Help!, Yesterday, and Ticket To Ride…all #1 in the Billboard 100.
I'm ready to watch Help! now…can I smuggle a Blu-ray player on the island?
Help!
The Night Before
You've Got to Hide Your Love Away
I Need You
Another Girl
You're Going to Lose That Girl
Ticket to Ride
Act Naturally
It's Only Love
You Like Me Too Much
Tell Me What You See
I've Just Seen a Face
Yesterday
Dizzy Miss Lizzy