I had this as a kid and would play it at family gatherings at our house. I bought an original one from 1969 from eBay a couple of years ago and still once in a while will play it. It plays like a carnival game. My son didn't think much of it at first but when he started to play it…he liked it.
The game came out in 1969 by the Ideal Toy Company. The game was designed by Marvin Glass and Associates and created by Hank Kramer, Larry Reiner, and Walter Moe.
They still sell a version of it today.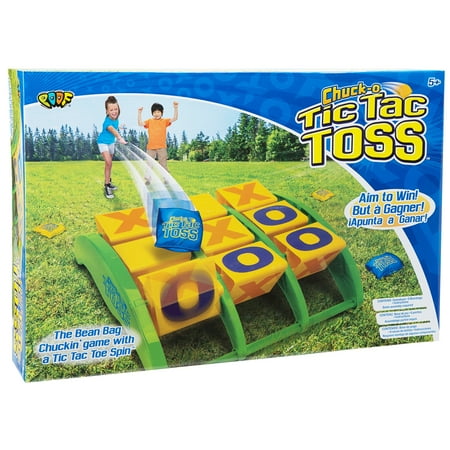 It's tic tac toe with bean bags…that about sums it up. Go Go Go for 3 in a row!
Now… please tell me what the little girl says after the dog drops the bag…please