You won't find this song on one of their original studio albums. They recorded it for Some Girls but could not include this on that 1978 album because of legal issues. It's a cool country-sounding song covering a grim subject. The song's official release date was November 21, 2011. It appears as track number 1 on the 2011 deluxe edition of the Stone's Some Girls album.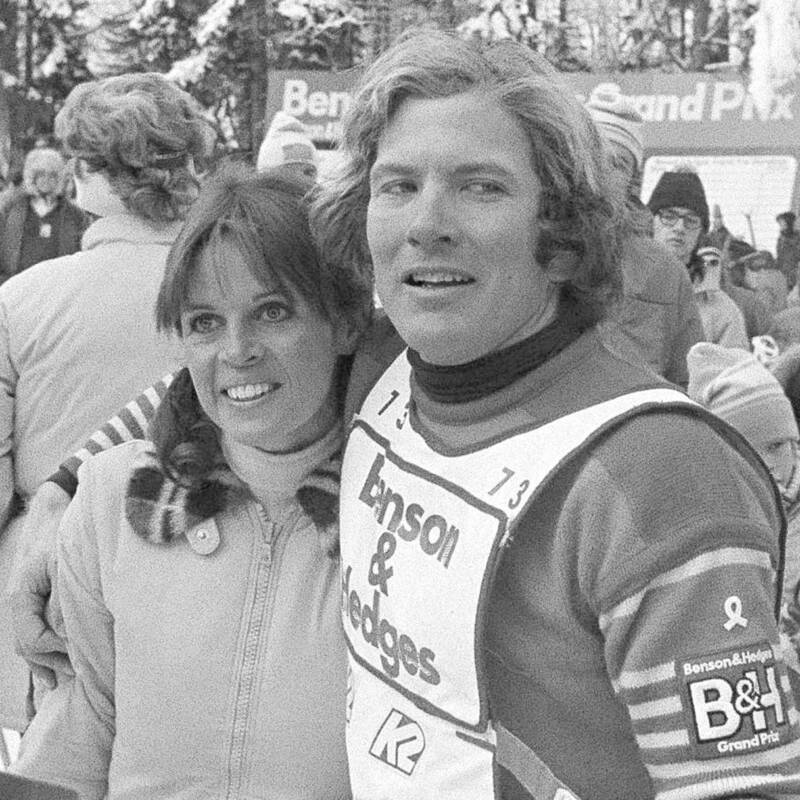 Claudine Longet and Spider Sabich
Claudine Longet was charged with fatally shooting her boyfriend, Olympic skier Vladimir "Spider" Sabich on March 21, 1976. At the trial, Longet claimed the gun discharged accidentally as Sabich was showing her how it worked. Throughout the whole court case, her former husband, the singer Andy Williams was by her side as she told her story.
 Sabich was one of the most well know American ski racers in the late 60s and early 70s. Claudine claimed that she was showing the gun to him when it went off.  She informed detectives that their relationship was under no duress. Friends of the couple said he was about to leave her at the time. Claudine Longet and Spider Sabich met in 1972. Claudine was a well-known French actress and singer…likely most famous for her marriage and subsequent divorce to Andy Williams. They were the Aspen celebrity couple.
Longet was only charged with a felony of reckless manslaughter which resulted in spending just a few weeks in jail, at her convenience. This was because she had children from her previous marriage and the judge didn't want her to be away from her children for too long. With that, Longet spent most of her jail time over weekends. She took years to serve her sentence of 30 days.
Cocaine was alleged to have been found in her system, and details in her diary allegedly contradicted what she had told the police about her and Spider's relationship. However, in a blow to the prosecution, the blood and diary were deemed inadmissible to the case because they were apprehended without a warrant.
At the time Saturday Night Live also got on board with this story with a skit called The Claudine Longet Invitational
You had the SNL announcers describing someone skiing down a hill and then…
Uh-oh! He seems to have been accidentally shot by Claudine Longet! Yes.. and I'm afraid Helmut Kindle is out of this race!
Longet's lawyer wasn't laughing, and he sent SNL a cease-and-desist letter. In the following week's episode, the announcer Don Pardo read a statement on air…the show's first public apology: "It is desirable to correct any misunderstanding that a suggestion was made that, in fact, a crime had been committed. The satire was fictitious and its intent only humorous. This is a statement of apology if the material was misinterpreted."
Claudine is 80 years old now and stays out of the news.
Keith Richards: I wished, and I think all of us did at the time, that that should have been on the original album, but there was some legal difficulties and stuff. But otherwise, she was a perfect 'Some Girl.'
Claudine Longet: He was my best friend
Claudine
Claudine's back in jail again
Claudine's back in jail again
Claudine's back in jail again, Claudine
Claudine's back in jail again
Claudine's back in jail again
She only does it at weekends
Claudine
Now only Spider knows for sure
But he ain't talkin' about it anymore
Isn't it, Claudine?
There's blood in the chalet
And blood in the snow
She washed her hands of the whole damn show
Claudine
She shot him once right through the head
She shot him twice right through the chest
The judge says ruled it was an accident Claudine
Accidents will happen
And Claudine's back in jail again
Claudine's back in jail again
Claudine's back in jail again, Claudine
Claudine's back in jail again
Claudine's back in jail again
Claudine's back in jail again, Claudine
Hey go baby
Go baby
Claudine's back in jail again
Claudine's back in jail again
Claudine's back in jail again, Claudine
Oh Claudine
Oh Claudine
Oh Claudine
Now I threaten my wife with a gun
But I always leave the safety on
I recommend it, Claudine
Yea she pistol-whipped me once or twice
But she never tried to take my life
What do you think about that
Claudine
Claudine's back in jail again
Claudine's back in jail again
She only does it at weekends Claudine
Oh Claudine
Oh Claudine
Oh Claudine
What about the children, Claudine?
Poor, poor children
You're prettiest girl I ever seen
Only see you on the movie screen
Hope you don't try to make a sacrifice of me Claudine
Don't get
Don't get too trigger happy with me Claudine
Itchy fingers
Yeah Claudine's back in jail again
Claudine's back in jail again
Claudine's back in jail again Claudine
Yeah Claudine's back in jail again
Claudine's back in jail again Claudine
Uh uh Claudine
Poor, poor, poor Claudine