Beautiful melody and touching lyrics…this song is a lost gem. It would later be covered by Eric Clapton but I favor the 1971 original by Cowboy. If you don't know this one…give the Cowboy version a listen.
Cowboy was a Southern folk-rock band formed in 1969 in Jacksonville, Florida, by singer-songwriters Scott Boyer and Tommy Talton.  The band also featured pianist Bill Pillmore, bassist George Clark, guitarist Pete Kowalke, and drummer Tom Wynn.
Please Be With Me was one of the last songs Duane Allman recorded before his tragic motorbike accident on October 29, 1971.  He played the dobro and it made the song. This song appears on 5'll Getcha 10, the second record by Cowboy, a band that had landed a contract thanks to their friendship with Duane.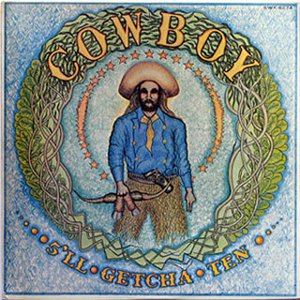 The band opened up for the Allmans on their 1970-1971 national tour. The album came out in October 1971. They would go on to release four albums in the early seventies.
Galadrielle Allman, daughter of Duane Allman, used this song title for her book title instead of one of many Allman Brothers songs. It's a very good book.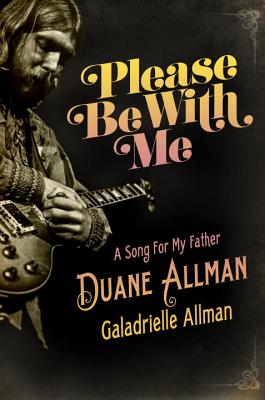 Butch Trucks (Drummer for ABB): 'A few weeks after Duane died, when I still hadn't really let loose or accepted it, I put on Please Be With Me and the dam burst and I started crying and crying, just racked with grief. I was sitting there listening to the song over and over and crying. To this day I can't hear it without getting choked up.'
Scott Boyer:"I was sitting in this motel room all by myself and just for busy work I grabbed a pad and pencil and started writing freeform. Whatever popped into my head. About 10 minutes later and I had like 10 verses and three choruses, but nothing rhymed and nothing made any sense. It was just right out of my head and onto the paper. And I started connecting things. Put the third line from the third verse with the fourth line in the eight verse. Not necessarily because they made sense but because they rhymed. And I put together like three verses and a chorus and I put the pad down and I rolled over and went to sleep. And Duane (Allman) came into town the next day and said, 'I want to play on this record with ya'll but I want to play something brand new.' We started tossing things around. And I said, 'Well I wrote this thing last night. There's nothing much to it." And I played the song for Duane and (producer) Johnny Sandlin was also in the room and when I finished it they both went, 'Wow, you wrote that last night, man? That's beautiful.' It is? [Laughs.] But that's how the song got recorded because Duane wanted to play something brand new and I had this thing I had tossed off the night before. And I loved what Duane played on it. That dobro he played on it just comes to life when that thing comes on, man."
Gregg Allman: The group Cowboy was on Capricorn, and we played their album 5'll Getcha Ten quite a bit at the Big House. Scott Boyer had been in the 31st of February with Butch, and Cowboy had a sort of southern-folk sound to them. 
Please Be With Me
Upon my word what does it mean?
Is it love or is it me
That makes me change so suddenly
From looking out to feeling free?
I sit here lying in my bed
Wondering what it was I said
That made me think I lost my head
When I knew I lost my heart instead
So won't you please read my signs
Be a gypsy
Tell me what I hope to find deep within me
And because you can find my mind
Please be with me
Of all the better things I've heard
Loving you has made the words
And all the rest seem so absurd
'Cause in the end it all comes out I'm sure
So won't you please read my signs
Be a gypsy
Tell me what I hope to find deep within me
And because you can find my mind
Please be with me