Tim Taylor (Tim Allen), Jill Taylor (Patricia Richardson), Al Borland (Richard Karn), Wilson W. Wilson (Earl Hindman), Randy Taylor (Jonathan Taylor Thomas), Mark Taylor (Taran Noah Smith), Brad Taylor (Zachery Ty Bryan), and Heidi Keppert (Debbe Dunning), and Lisa (Pamela Anderson)
This show is not deep nor did it change television like All In The Family or Seinfeld…but it was fun. A lot of fun with Tim, Jill, Al, Wilson, and the kids. Before I started working in IT I had different jobs. When this show was on I was a supervisor in a woodworking shop. Needless to say this was very popular with everyone there. The show ran from 1991 – 1999 with 204 episodes. To my surprise Home Improvement beat Seinfeld in ratings for a few years.
The shows followed a formula…someone, usually Tim, would do something stupid or say the wrong thing. An argument would ensue and then they would go to their neighbor Wilson and he would give them a quote or a story that would go over Tim's head. The problem would more or less be solved after that.
The formula was an open secret and the writers would often poke fun at it and themselves.
Tim is what some people would call a modern Neanderthal but he had a heart and learned…but not always too well. More power, more power and Tim would blow something up. He was the host of "Tool Time" a fictional cable show about home improvement and tools. Tim would then get into trouble by adding power to the simplest thing (lawn mower which ran at 60 mph, dish washer with a motor that cranked, a vacuum cleaner that sucked up the drapes) and ended up electrocuting himself, gluing himself to a board, falling through a port a potty, and etc.
If Tool Time would have been a real show…I would have watched just to see what trouble Tim would get into next.
Jill was the typical "straight man" character to her goofy husband. She often gave advice to her boys about girls that exemplified how gentlemen should act. She had a sophistication that was totally opposite of her husband. The more she pushed theater and ballet the more Tim would push a Monster truck rally. She was my favorite 90s sitcom mom hands down. She grounded the show and to me was the most important member. She kept it real and believable.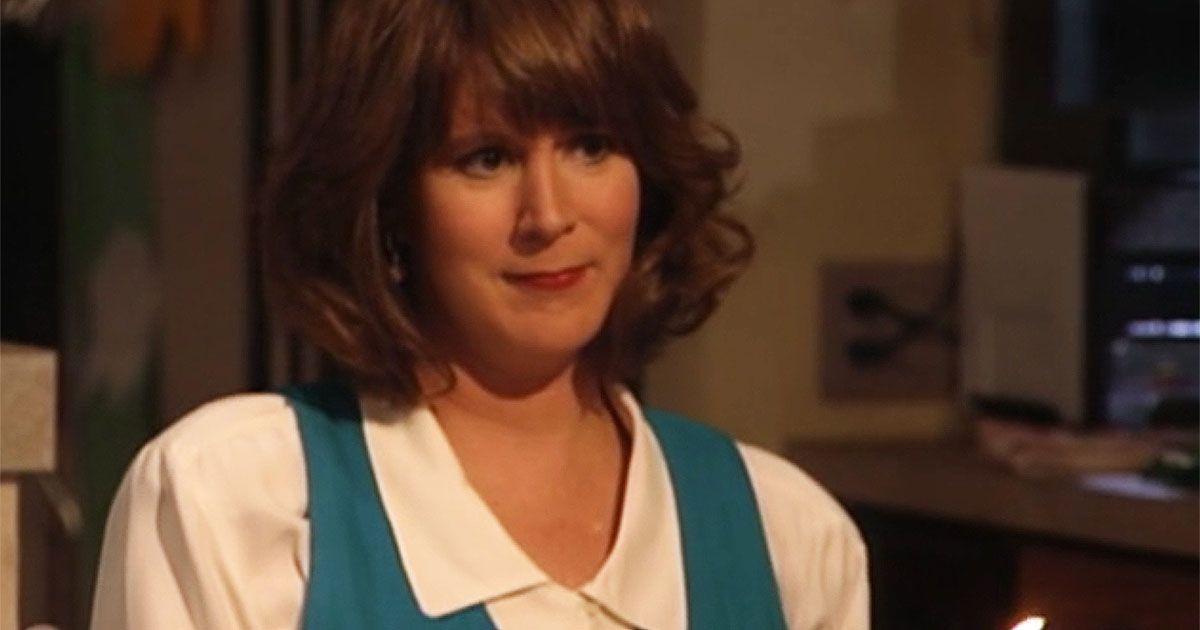 Tim's ever suffering Tool Time partner was Al Borland who actually had knowledge and knew what he was doing. A bonafide unhip square but a lovable one, who only wanted the best for everyone. He had a much softer side than Tim and talked about his feelings which horrified Tim. He always wore flannel and Tim always made jokes about that and Al's very large mother. Al was extremely popular with the fictional viewers of Tool Time.
Wilson was a peculiar neighbor with very odd habits but was a wise one. The poor guy couldn't go outside without solving the Taylor's problems…even the kids came to him for advice. The show played on the gimmick of only showing Wilson from his nose up…or they covered his face entirely if he wasn't in front of the fence.
There were two tool time girls… Heidi and Lisa
All in all I still enjoy watching the show. It still makes me laugh and the show highlighted the problems most couples have…it was Disney so you will not see them face too many serious topics …just everyday problems that we all have…minus some guy blowing things up.