I love old monster films and Universal Studios had some great monsters. Dracula, Frankenstein, The Mummy, The Invisible Man, The Wolf Man and the monster of this post…The Creature from the Black Lagoon. This movie was released in 3-D and I'm going to get that version.
It's been years since I watched this movie so I watched it Wednesday night. The movie was made in 1954 with some great water shots and the star of the film…The Gill-Man. He looks so odd that it still works today. The underwater shots are clear and exciting. The creature looks natural underwater.
The costume…Universal invested 15,000 dollars on the costume…in 1950s money…that would be equal to $143,294.05 today. Two different stuntmen were used to portray the creature, and therefore, two different suits were used in the movie. Ricou Browning played the creature when it was in the water and wore a lighter suit, Ben Chapman played the creature when it was out of the water with a darker suit.
Now let's get to the object of the Creatures obsession… Julia Adams as Kay  Lawernce. I don't blame the Creature.
3….2….1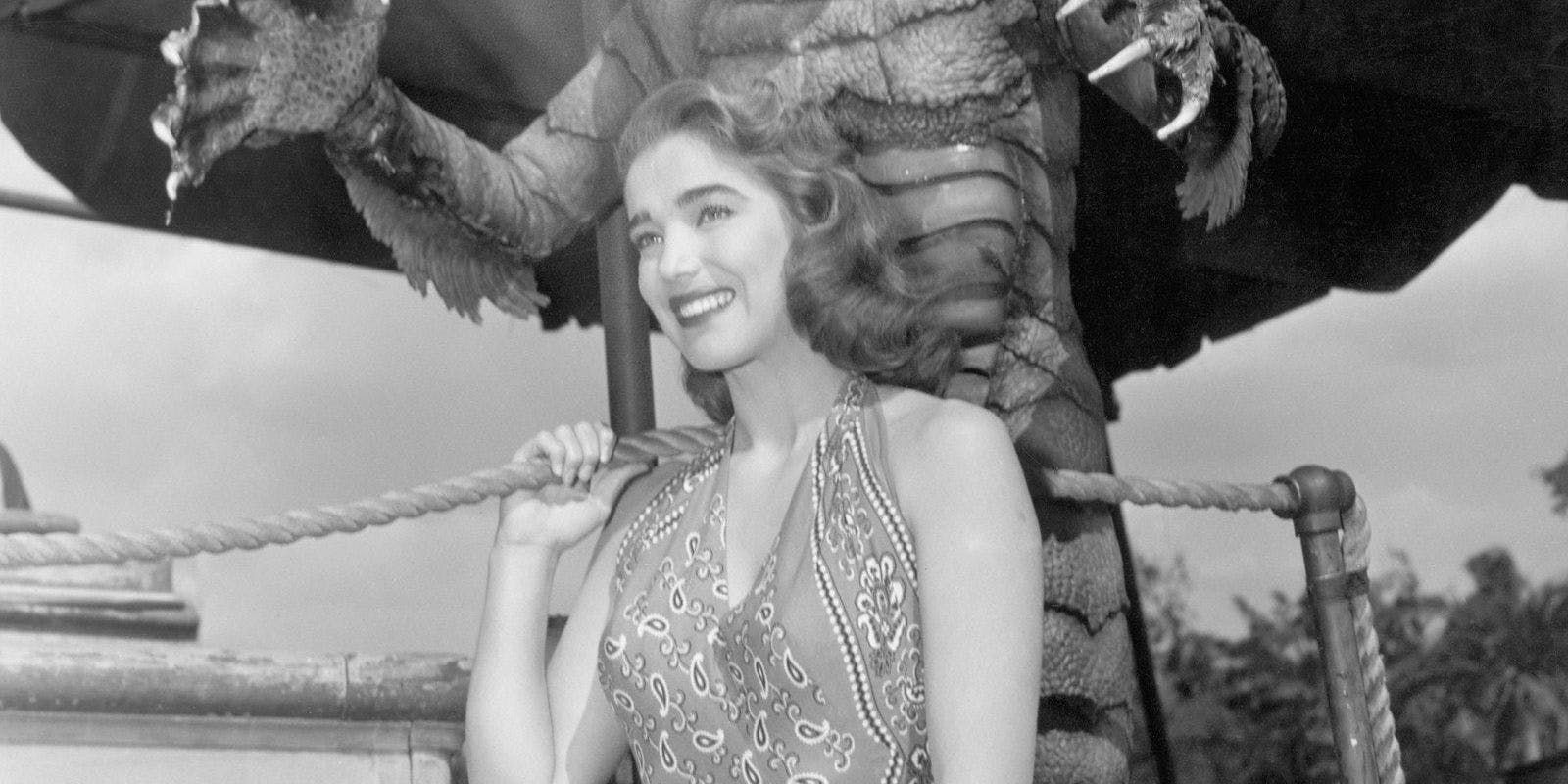 Now the plot…A scientific expedition searching for fossils along the Amazon River discovers a prehistoric Gill-Man in the legendary Black Lagoon. The explorers capture the mysterious creature, but it breaks free. The Gill-Man returns to kidnap the lovely Kay, fiancée of one in the expedition, with whom it has fallen in love.
The plot is fine but you watch to see the Creature. They did have two sequels and in the Revenge of the Creature made in 1955 you see a very young Clint Eastwood.