This list means more to me because I started off playing bass and spent a lot of time listening to records of many of these artists. Slowing the record down when I was 15 -16 trying to learn the runs. There was no youtube or tabs to show how to play songs.
These are my favorite bass players and the ones I grew up listening to.
1…John Entwistle, The Who – For my money, John was the best rock bass player. He was incredibly quick on bass and his late sixties and mid-seventies tone was great. Some of his bass playing style was developed from having Keith Moon as a rhythm partner. He would have to follow Keith all over the place.
2…James Jamerson, Motown – One of the most influential bass players without a doubt. All of those great records that Jamerson played on showed how powerful and melodic he was…
3-…Paul McCartney, Beatles – The most melodic bass player that I've heard. Starting with Sgt Pepper his bass playing and sound changed the way the bass was recorded and played.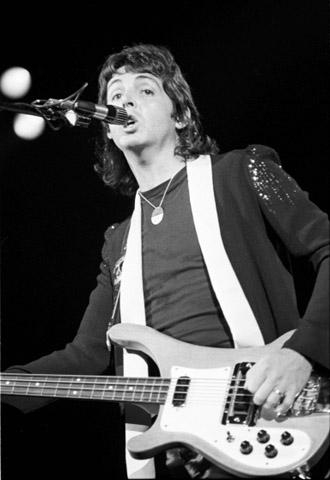 4…Jack Bruce, Cream – Like John Entwistle he was incredibly fast and held the song together while singing most of the time.
5…John Paul Jones – I wish Jimmy Page would have mixed his bass louder in recordings of Zeppelin. Fantastic bass player and arranger.
6…Rick Danko, The Band – He played the perfect bass lines for all of those Robbie Robertson songs. I like his sliding style along with his very loose playing. Rick also sang either lead or backup while playing.
7…Roger Waters, Pink Floyd – Roger waters made some of the most memorable bass lines ever.
8…Bill Wyman, Rolling Stones – Part of a great rhythm section with Charlie Watts. I didn't appreciate Bill until I started to hear him live. He is still playing now at 82 with his own group The Rhythm Kings. He was overlooked with Charlie because of Mick and Keith.
9…Bootsy Collins, James Brown, Parliament-Funkadelic – You want flashy? Bootsy is your man but he is also one of the best funk bass players ever.
10…Carol Kaye, Studio Musician (The Wrecking Crew) – If you listened to the radio in the 60s and 70s you heard Carol. I knew her bass playing long before I knew of her. She has played on thousands of sessions with artists such as the Beach Boys, Stevie Wonder…the list doesn't end. Here is a link to what she played on.
Honorable Mention
Les Claypool, Stanley Clarke, Donald "Duck" Dunn,  All those bass players on those 70s disco records, Flea, "Jaco" Pastorius, Chris Squire, Phil Lynott