Ever notice that a few teenage characters in cartoons in the early seventies tended to look a lot like Shaggy from Scooby Doo?
Speed Buggy took its name from the main character–a talking orange dune buggy named "Speedy." It also featured a trio of human characters who travel the world with Speedy to participate in races and win trophies… Mark,  Debbie, and Tinker, the mechanic/driver…and Shaggy clone. The show was a huge success… it ended up airing on all three major networks.
Only sixteen 30-minute episodes of Speed Buggy were produced in 1973. It aired first run on CBS until 1975. Reruns aired on ABC in January 1976, replacing Uncle Croc's Block, then on NBC, replacing the canceled McDuff, The Talking Dog, from November 27, 1976, until September 3, 1977 (thus completing the cycle of being on all three networks). Then was picked up by the USA Network for its Cartoon Express shows from 1982 to about 1990.
Not only is "Tinker" pretty much a copy of Shaggy… there are some similar character traits between Mark and Fred Jones (the blonde guy from Scooby Doo) and Debbie appears to be very similar to Daphne Blake in multiple ways.
Here is a picture of Speed Buggy cast and their doppelgangers from Scooby Doo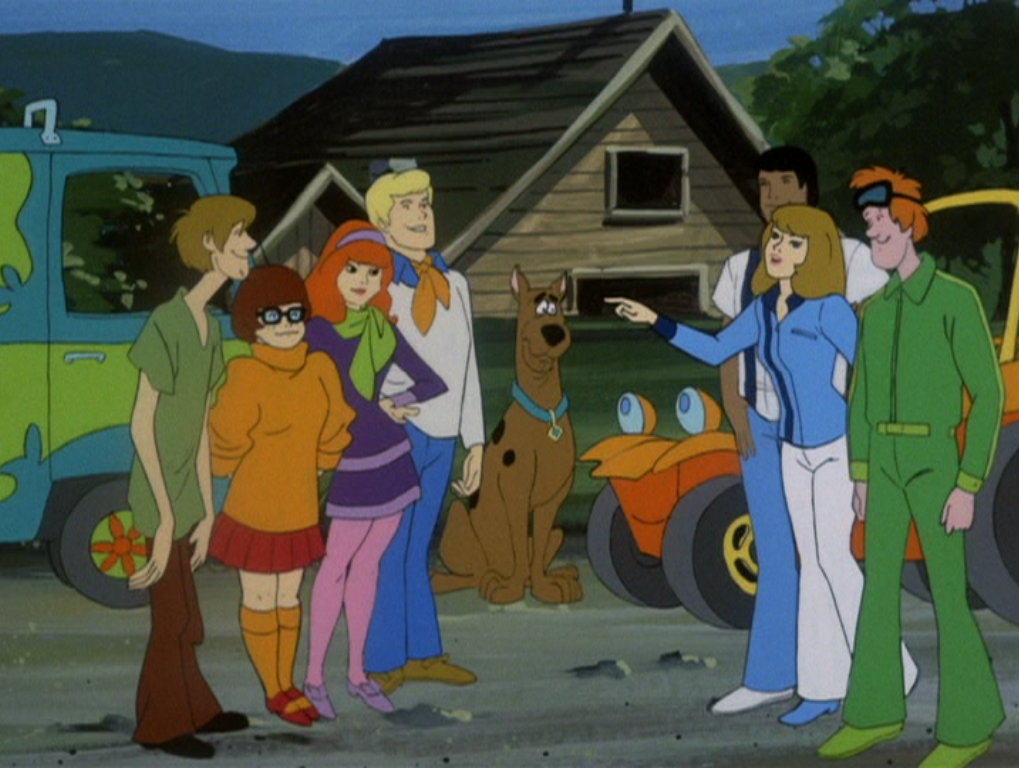 The voice talent comprised Mel Blanc as Speed Buggy, Michael Bell as Mark, Arlene Golonka as Debbie and Phil Luther Jr. as Tinker.
I've read where they based Speed Buggy off of Herbie The Love Bug
Scooby Doo meets Speed Buggy