Growing up in Tennessee I was and still am a huge baseball fan. My father grew up liking the underdog Dodgers with Jackie Robinson when they played in Brooklyn while his brothers were Yankee fans. In 1977 I started to watch baseball and through my father connected with the Dodgers. He was more of a college football fan (Tennesse loves football) but I never got his passion for that. I watched some baseball before 77 but I was totally lost in it from then on.
Watching the 70s baseball was a special event. The hair, mustaches, and every color of uniform were interesting. For some reason, the Oakland A's uniforms were my favorite.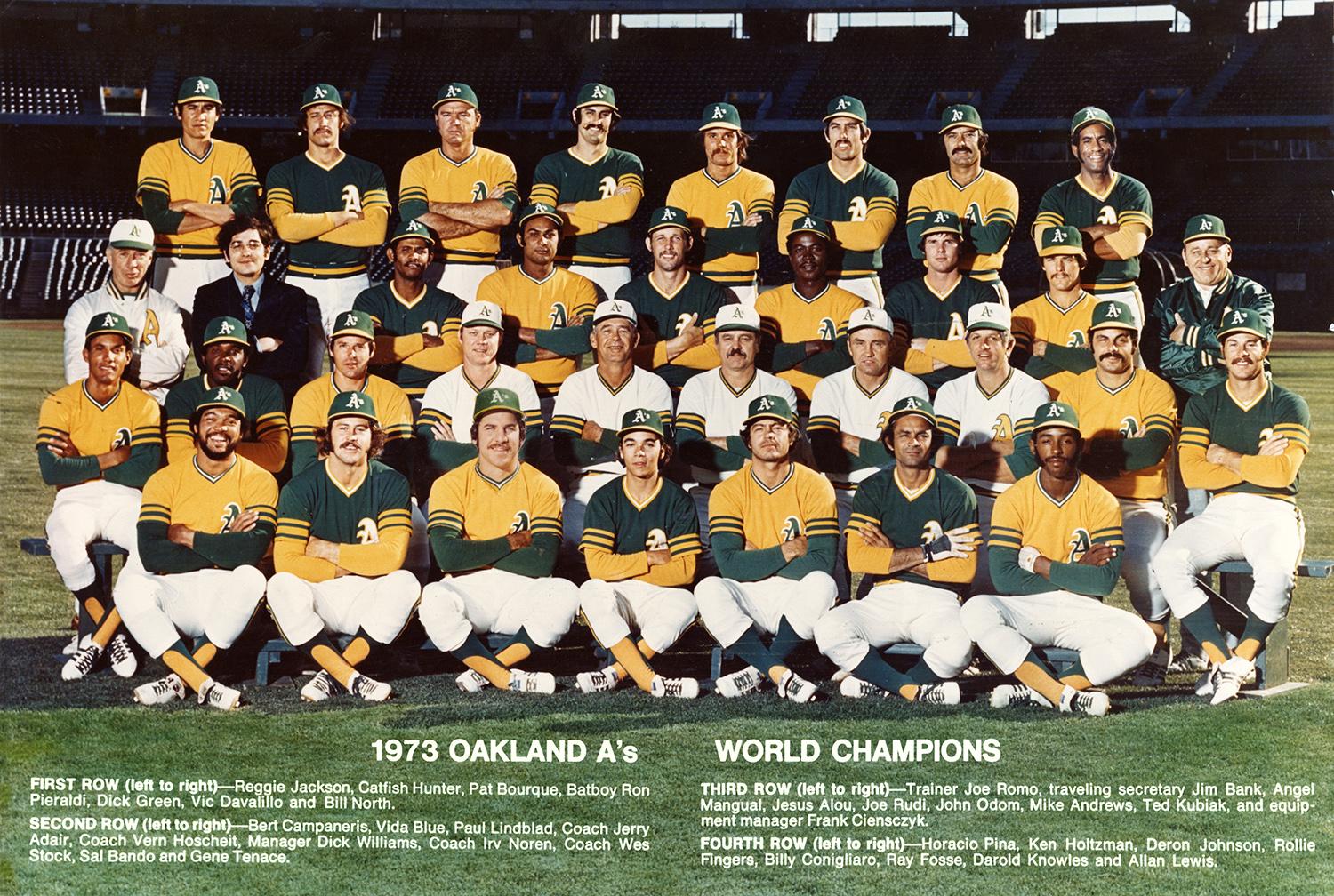 I've always liked the individualism of baseball. No rigid measurements in baseball parks like football or other sports. Every park is a unique home. There were cookie cutter (multi-purpose) parks with astroturf like Cincinnati and Pittsburgh. The 8th wonder of the world Astrodome in Houston. A very old Tiger Stadium in Detroit. The pavilion and palm tree Dodger Stadium. The ivy-walled Wrigley field in Chicago and the oh so green Fenway Park.
Baseball wasn't as accessible then as it is now. You had to wait for the Saturday game of the week and Monday night baseball. That made it more special. There were certain teams they showed more than others. I was lucky, the Dodgers were one of the teams. I remember a lot of Pirates, Reds, Yankees, Red Sox, and Dodger games because they all were very good.
I remember the players of that time so well. Thurman Munson (the only then Yankee I liked), Al Hrabosky (The Mad Hungarian), Dave Parker (He looked like the biggest man ever), Luis Tiant, Oscar Gamble (the cool hair), Bill Lee, Willie Stargell, Greg Luzinski, Gary Maddox, Mike Schmidt, George Foster (who I met a few years ago), Joe Morgan (who I liked better as a player than announcer), Catfish Hunter.
I could probably still mimic most of the players batting stances now.
Some of the managers were just as popular as the players for different reasons. Earl Weaver (one of the pioneers of sabermetrics), Billy Martin (could make about any team win…for a short time), and Sparky Anderson.
Some events I remember are Disco Demolition Night in Chicago (exploding disco records) and 10 cent beer night (that turned into a riot in Cleveland…who would have guessed that?).
My favorite player… Hands down Ron Cey. Steve Garvey was the marquee name of the Dodgers but Ron Cey would come through in the clutch and had a better batting eye than Garvey. I played 3rd base in little league and on up because of Cey. His nickname was "The Penguin" because he ran like one. I tried running like that until the coach asked me what was wrong with me…he thought I was hurt.
When the Dodgers traded Cey to Chicago it broke my heart. He went on to do good with the Cubs but to this day I don't understand that trade.
I still watch baseball and don't miss a box score and it is still a game full of characters…maybe not as colorful now.