Here are some of my favorite guitarists. Being fast is not something I care about… I've always liked guitarists who play with feel more than finger tapping.
Roger McGuinn, Byrds – He will not rip off lightning licks but he plays the Rickenbacker 12 string like no one else. I like the tone and his understated style.
Neil Young – This may seem like an odd choice but when Neil plays the electric guitar…anything that can happen will. He plays by feel and feedback and God bless him for that.
Brian May, Queen– You can hum his solos. One of the most melodic lead guitar players I've ever heard.
Pete Townsend, Who – The king of the power chord. Pete does not have blinding speed but every note he plays is for a purpose.
Keith Richards, Stones – The Human Riff… When Keith found G tuning the Stones sound changed forever and it may have been the key to their longevity.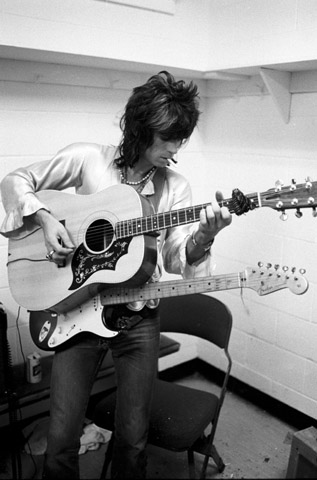 George Harrison, Beatles – After the Beatles, he reinvented himself into a great slide guitar player. Guitar players are still trying to find that tone. He had a great touch and taste in whatever he played.
Buddy Guy – For electric blues and the tone he gets Buddy Guy is the man. Below is a picture of Buddy at the Festival Express playing a great version of Money.
Jimi Hendrix – Like Keith Moon…many musicians have tried to copy him but none have. It is controlled chaos but I like it.
Chuck Berry – Rock and roll owes a lot to him…he has been copied more than anyone.
Scotty Moore, Elvis – The guitar player backing Elvis on his great 50s hits. Keith Richards said of Moore… Everyone else wanted to be Elvis, I wanted to be Scotty.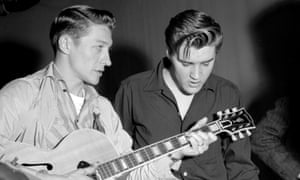 Also
Robert Johnson, Eric Clapton, Duane Allman, Peter Green, Lindsey Buckingham, BB King, Joe Walsh, Jimmy Page