When the Beatles arrived in 1964, the short hair and car hops of the fifties were going away. The sixties in some ways liberated people from the fifties for better or worse. The crew-cuts and simple times were giving way to Vietnam and the social unrest of the sixties.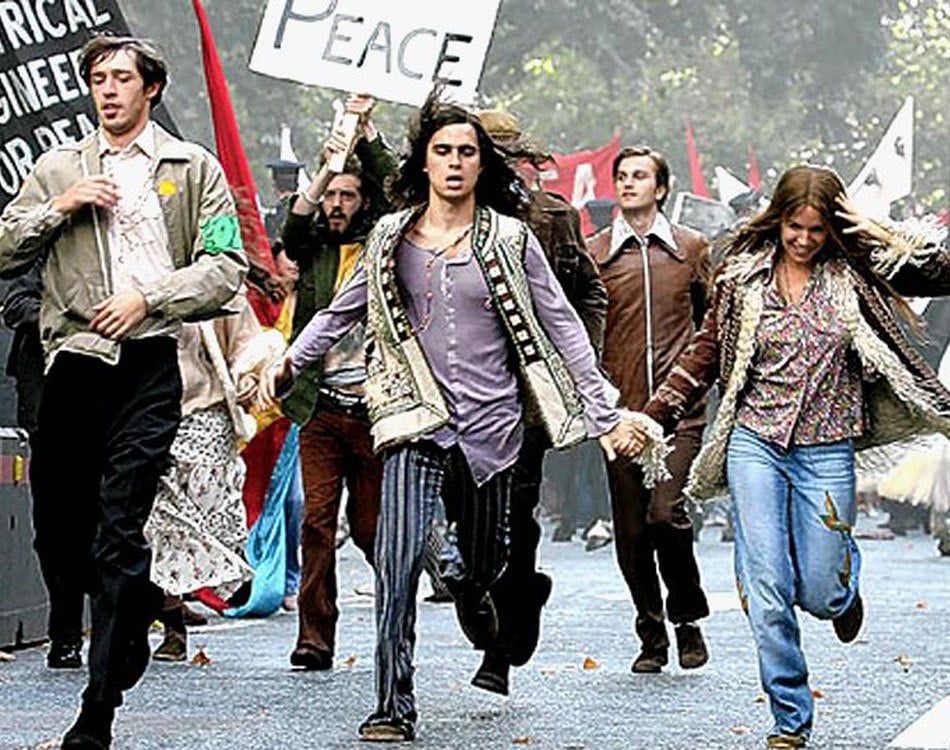 Slowly as the sixties started to come to a close the fifties started to peak in again.
In the late sixties, Sha Na Na started their act and even toured with well-known acts. Fats Domino, Little Richard, Jerry Lee Lewis's popularity grew and Elvis started to make music again instead of soundtracks with his 1968 comeback special. In 1971 a disc jockey name Jerry Osborne started an "oldies" format on FM radio in Phoenix, Arizona and it was successful and other emulated it around the country.
In 1972 "Grease" a musical that took place in 1959 debuted on Broadway. In 1973 George Lucas came out with  American Graffiti and boom really started. The soundtrack to American Graffiti peaked at #10 in the Billboard 100 in 1973. Happy Days debuted the following year and fifties music was gaining in popularity.
A spin-off from Happy Days Laverne and Shirley, also set in the fifties, was a huge success and still is syndication to this day. In 1974 the 50s era movie The Lords of Flatbush with the pre-Rocky Sylvester Stallone and Henry Winkler of Happy Days.
In 1977 Sha Na Na started a variety show…unfortunately I remember this…
In 1978 two big fifties era movies were released. Grease and American Hot Wax which featured performances by Chuck Berry, Jerry Lee Lewis, and Screamin' Jay Hawkins. Styles seem to recycle every 20 years or so but in the 1970s the fifties revival was really strong. Maybe it was a want for a more simpler time.
The 1972 London Rock and Roll Show