Just the opening licks to this song hook me for the rest of the way. Southbound was on the number 1 album Brothers and Sisters in 1973.
The making of this album was anything but easy. On October 29, 1971, Duane Allman was killed in a motorcycle wreck. He was the undisputed leader of the band and the source of their music. After he died it hit the members hard including his brother Gregg Allman. They all agreed to continue on though. They had just released Live At Fillmore East (selected for preservation in the Library of Congress)…along with Live At Leeds considered the top live rock album of all time.
It was just climbing up the charts and money started for once to roll in for the band. They were working on the follow-up album Eat A Peach when Duane was killed. They regrouped and finished the album. It was a hybrid of studio/live recordings. Dickey Betts the other guitar player took a crash course on slide guitar.
The one member that could not get over Duane's death was bass player Berry Oakley. He was not just another bass player. His playing reminds me of Paul McCartney in a way because it was so melodic. After Duane died he pretty much gave up and was drinking constantly. The other band members tried to babysit him on tour but nothing worked. Gregg Allman said: Berry didn't want to die but he didn't want to live either. 
Duane Allman and Berry Oakley
On November 11, 1972, three blocks from where Duane was killed, Berry ran straight into a City Bus with his motorcycle. Some say it was on purpose because there were no skid marks at the scene. Someone took him home after he refused to go to the hospital. Three hours later he was rushed to the hospital, delirious and in pain, and died of cerebral swelling caused by a fractured skull. The Doctors said even if he would have gone straight to the hospital after the accident…he couldn't have been saved.
The Allmans again decided to carry on. They didn't replace Duane at first with another guitar player…they replaced him with a piano player named Chuck Leavell who would later play with the Rolling Stones among others. Oakley was replaced by  Lamar Williams, an old friend of drummer Jaimoe. Lamar would die early also in 1983 of lung cancer. His doctors believed that the disease was derived from exposure to Agent Orange during his Vietnam service. The album sessions started in the Autumn of 1972 and Oakley's bass can be heard on two songs… "Wasted Words" and their huge hit "Ramblin' Man."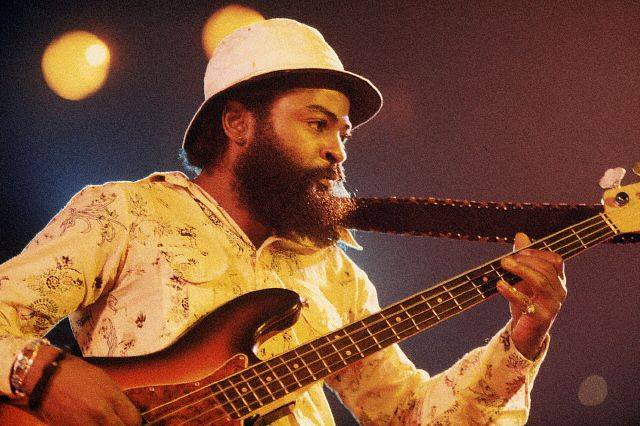 Lamar Williams
Lamar Williams plays bass on Southbound… Southbound was written by Dickey Betts with Gregg on lead vocals.
Southbound
Well I'm Southbound, Lord I'm comin' home to you
Well I'm Southbound, baby, Lord I'm comin' home to you
I got that old lonesome feelin' that's sometimes called the blues
Well I been workin' every night, travelin' every day
Oh, I been workin' every night, traveling every day
Oh you can tell your other man, sweet daddy's on the way
Aww, ya better believe
Well I'm Southbound
Whoa I'm Southbound
Oh you better tell your other man, sweet daddy's on his way
Got your hands full now baby, as soon as I hit that door
You'll have your hands full now woman, just as soon as I hit that door
Well I'm gonna make it on up to you for all the things you should have had before
Lord, I'm Southbound
Oh I'm Southbound, baby
Whoa I'm Southbound, yeah baby
Well I'm gonna make it on up to you for all the things you should have had before