It's 1973 and your band needs a plane all to themselves and you have the money ($2,500-per-flight hour ). You want an open bar…check…an organ…check…a fireplace…check…plenty of excesses…check check. The first time The Allman Brothers boarded they were greeted with "Welcome Allman Brothers" rendered in lines of cocaine on the club room bar.
If you wanted the plane painted a different color…no problem…and your name could be stenciled on it. Bedrooms and enough space where Elton John could roller skate. It was redecorated to fit your taste.
The registration number was N7201U, The Serial Number was 17907, it was the first B720 built and it was delivered to United Airlines on October 1960 and then purchased in 1973 by Contemporary Entertainment.  Sherman and Sylvester invested $200,000 to reduce its seating capacity to forty and to install into the main cabin a bar, seats and tables, revolving armchairs, a 30-foot-long couch, a television set and a video cassette player, complete with a well-stocked video library.
The airplane was used by Led Zeppelin, Elton John, Alice Cooper, Bob Dylan and The Band, Deep Purple, Allman Brothers, The Rolling Stones, and Peter Frampton. John Lennon, Frank Sinatra, and Cher were passengers at one time or another.
Led Zeppelin is probably the most famous band that used it.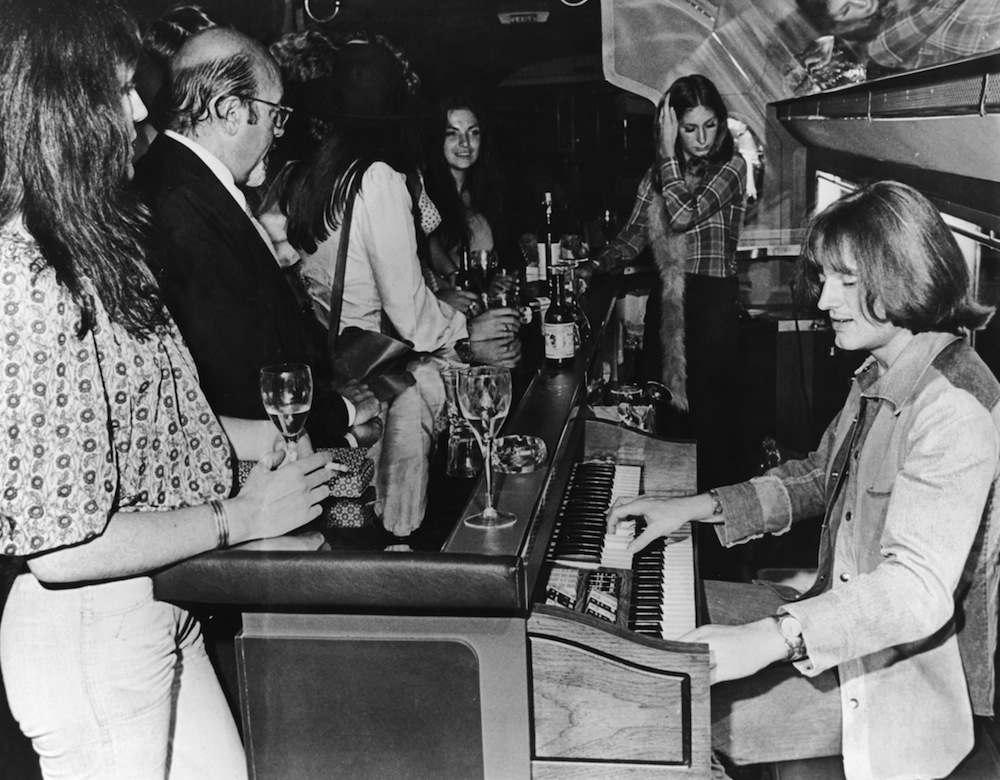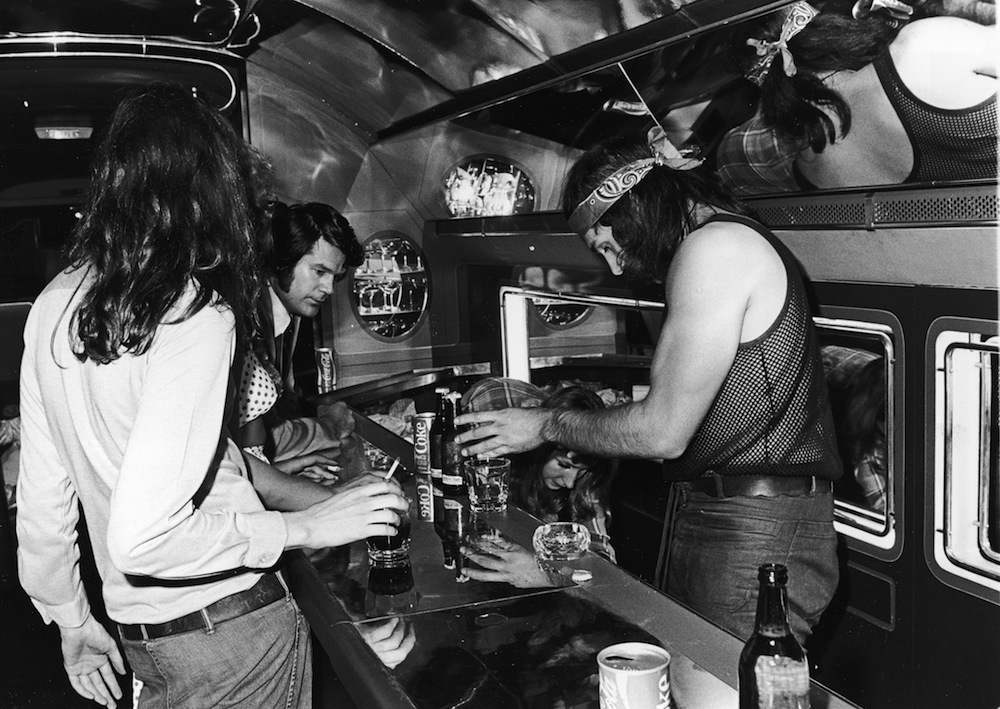 The plane was all about decadence and luxury. Many stories have originated on this plane from a lot of the bands that used it…I won't repeat them here. Peter Frampton was the last to use it in 1976. After that, it developed engine problems. The Starship went through several ownership changes from 1977 through 1979 until it went into storage at Luton Airport. It was dismantled for parts starting in July 1982
With the times changing and fuel costs going up…this wasn't as common after the 70s.
This is one rock and roll relic I would have loved to have flown on at least one time… it should have been saved and turned into a museum…or at least sold to me… Long live the Starship!
Led Zeppelin
Allman Brothers
Peter Frampton